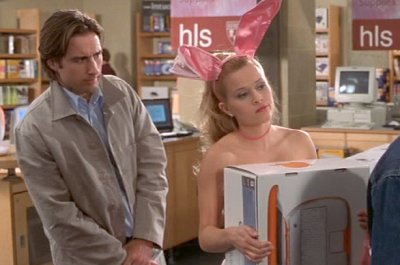 *I got a new computer today! A Macbook Pro. I felt just like Elle Woods when I was buying it (except I wasn't in a bunny outfit). My poor Thinkpad is sulking in a corner.
* While looking in the pantry, I found some
Dunkaroos
. Kids will eat anything a kangaroo endorses!
*My
365 project
is back in action.
* A C
heerwine and Krispy Kreme
collaboration!