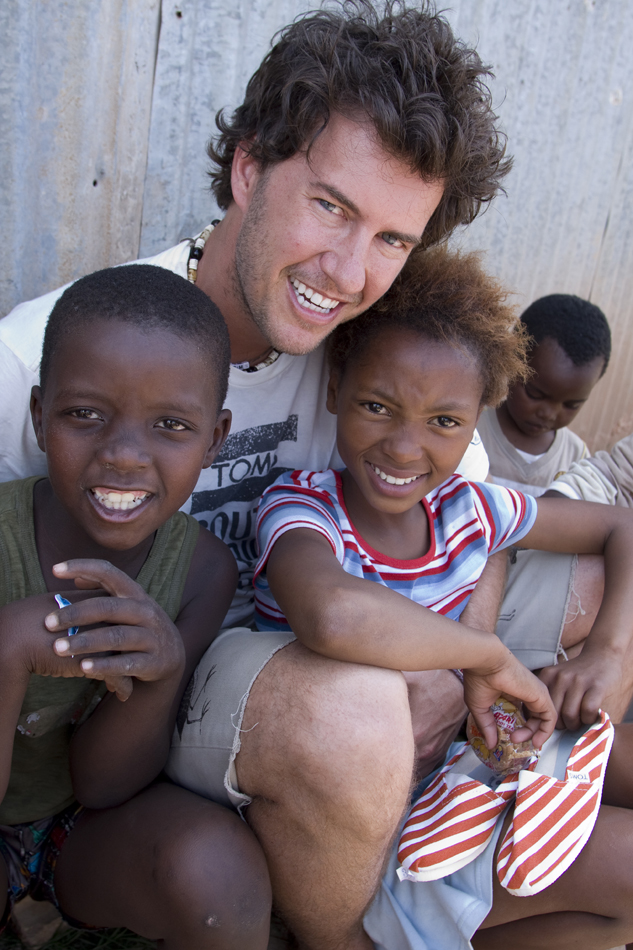 A couple of nights ago, I had the privilege of hearing Blake Mycoskie, creator and founder of Toms Shoes, speak at UNC. At just 33 years old, Mycoskie has developed six businesses but the one he has fallen in love with is TOMS. With the slogan "One for One," Toms Shoes donates one pair of shoes to a child in need for every pair it sells. To date, Mycoskie said that more than 400,000 children have been given shoes.
I have been hearing about TOMS for the past year and fell in love with the idea of the company as soon as I heard about it. After hearing Mycoskie speak, I respect him and the company even more. Throughout his speech, he explained a lot of things about the company that shocked me.
One of these things was the fact that the disease, podoconiosis,
which children often catch as a result of going barefoot in contaminated soil is resolved just by giving a kid a pair of shoes. Blake also mentioned that while the disease is serious, its aftermath is the hardest part for students.
After getting the disease, the legs of these children swell up to look comparable to those of an elephant, as Mycoskie described it. When this has happened, children are no longer allowed to go school or public places anymore. Even more appalling is that many of these kids end up committing suicide...all because they didn't have a pair of shoes.
Another interesting point of Mycoskie's speech involves the financial aspect of the company. TOMS is not a non-profit organization, which surprised me. However, Blake went on to say that if he had enough money when he began the company to pay for 40,000 pairs of shoes. By making this company for-profit and investing that money, he has been able to supply nearly half a million children with shoes.
One other thing that Blake said frequently confused people was the name of the company. When he started the company, he wanted to call it Tomorrow Shoes because if they were bought today, a child would get a pair tomorrow. But as he and his friends began designing the shoes, they realized that most other shoes had a little label on the back and the word "tomorrow" would never fit on one. So he shorted it to TOMS!
The
TOMS website
has more information on the foundation of the company and how people can support the company and get involved. Blake mentioned that the easiest way to get involved is to buy a pair of TOMS. He has a theory that every person who buys a pair is responsible for 10-2o kids getting shoes due to the free advertisement- so you should order some today!